Best E- Juices Flavor 2019
Nov 5th 2019
Things that are important to look for when choosing a new e-juice, besides the price, or quality of ingredients, PG/VG ratio, the reputation of the vendor, with the main factor of enjoying the taste and overall vape experience. Premium e-juice will be well blended, taste good and the flavor will stand out, leaving a nice aftertaste.
There are a few trusted brands that never seem to disappoint no matter the class of flavor and there are a few independent choices that just stand out from the crowd.There are thousands of e-juices out there, the flavor combinations are endless and picking one or even a few can seem overwhelming. Everyone wonders what is the best e- juice? Start by looking at our top ten picks or best brands - there is something for every vaper.
These e- juices are the best tasting and most satisfying ones. Read the full blog below to learn all you need to know about e-juices
Award-winning E- juice of 2019
The tastiest of tasty, the yummiest of yum -the finest e-juices! We were asked what your favorite e-juice is and you have been heard loud and clear! Let's not waste any more time and get to the answer to what are the best e-juice flavors?
Don Juan Reserve E-Liquid 120ml by King's Crest
Don Juan Reserve E-Liquid 120ml by Kings Crest is a graham cracker crusted chocolate mix with roasted butter pecan for a sweet and savory dessert. Don Juan Reserve e-liquid brings you the light cinnamon notes that go with graham crackers combined with indulgent butter pecan and chocolate. Kings Crest E-Liquid is delivered to you from North Miami, Florida. Founded in 2014 to bring refreshments and brand new flavors to the vape industry, Drew and Manny mixed long hours to bring you what is known today as King's Crest e-liquid. Kings Crest is the best premium vape juice brand that has proven it can stand up to the bigger and more popular brands. Don Juan Reserve e-liquid 120ml by King's Crest is a perfect example of their epic e- juice creation skills. It is profiled to taste like pecan pie topped with vanilla icing. The pie is infused with chocolate chips and topped. YUM!!! What a flavor. It has no throat tickle and promotes no burning or charring sensation. It is a pleasant hit that goes down smooth from start to finish. This e-liquid has great physical consistency. Overall, this e- juice is an awesome new dessert flavor that will make for a great all day vape.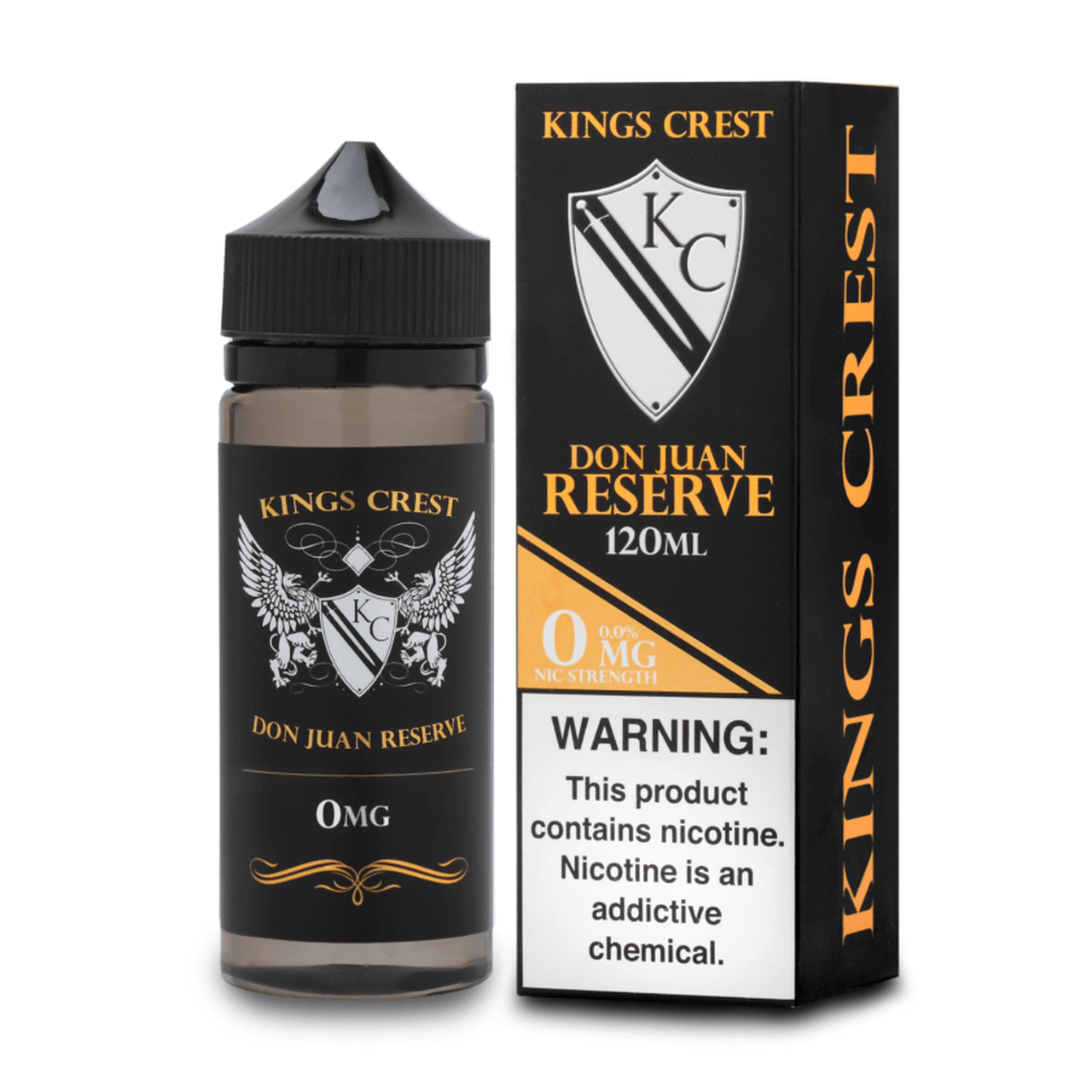 Strawberry Watermelon Bubblegum E-Liquid 100ml by Candy King
Strawberry Watermelon Bubblegum E-juice 100ml by Candy King has a truly mellow that won't have you blowing bubbles, but thick vapor clouds as an alternative. This childhood treat just got an adult. This candy vape juice combination mixes juicy strawberries with a crisp watermelon vape juice flavor with a bubblegum base.
Candy King vape juice has taken the vaping industry by storm since its release. Their use of high-quality ingredients has provided consumers the most flavor possible, and we cannot be more thankful! These e-juices are indeed a good fit for a King or Queen!
On the inhale of Candy King Strawberry Watermelon Bubblegum a sweet blitz of an original strawberry vape juice flavor will smother your tongue. This taste is identical to strawberries that have just been hand-picked from the vines. A crisp and moist watermelon e-juice flavor is next to follow washing down that intense strawberry. One of their premier flavors known as Strawberry Watermelon Bubblegum by Drip More 100ML is the perfect fruity bubble gum flavor. The taste is identical to strawberries that have just been hand-picked from the vines. Sometimes e liquids with strong fruity profiles can come off kind of harsh, they can have a throat hit that is too sharp and taste like chemicals. This is not the instance with Strawberry Watermelon Bubblegum by Drip More 100ML. It carries 100ML bottles of Strawberry Watermelon Bubblegum by Drip More in nicotine levels of 0MG, 3MG, and 6MG. Strawberry Watermelon Bubblegum by Candy King 100ml is truly a celebrity of its vaping crown. This blend will make you feel as if you are sitting on a throne being pampered.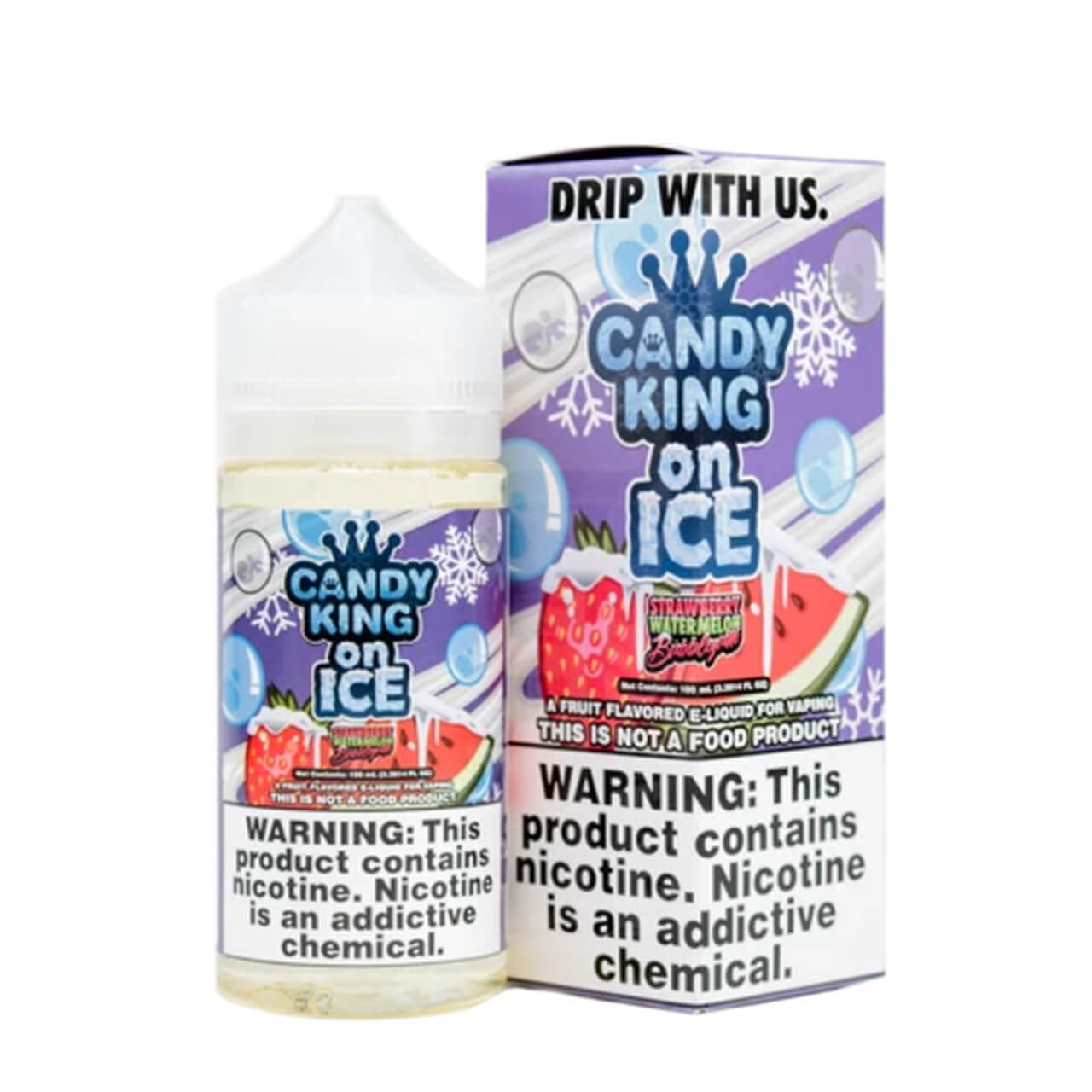 Lava Flow E-Juice 60ML by Naked 100
Lava Flow by Naked 100 Vape Juice 60mlis a fruity and tropical blend that will ignite your taste buds from the first puff. This is a flavor that's balanced with just the right quantity of each flavor, creating a blend that will wake up your taste buds and satisfy your cravings.
The inhale provides a burst of fresh strawberries and juicy pineapple with just the right amount of coconut on the exhale.The outstanding e-liquid Lava Flow 60ML by Naked 100 is complemented by a smooth and easy-going throat hit. The fruit flavoring is not too sharp to the point where it stings your throat, and it is not harsh nor overbearing. You can find Lava Flow by Naked 100 here at ECigMafia in 60ML bottles in 0MG, 3MG, and 6MG nicotine levels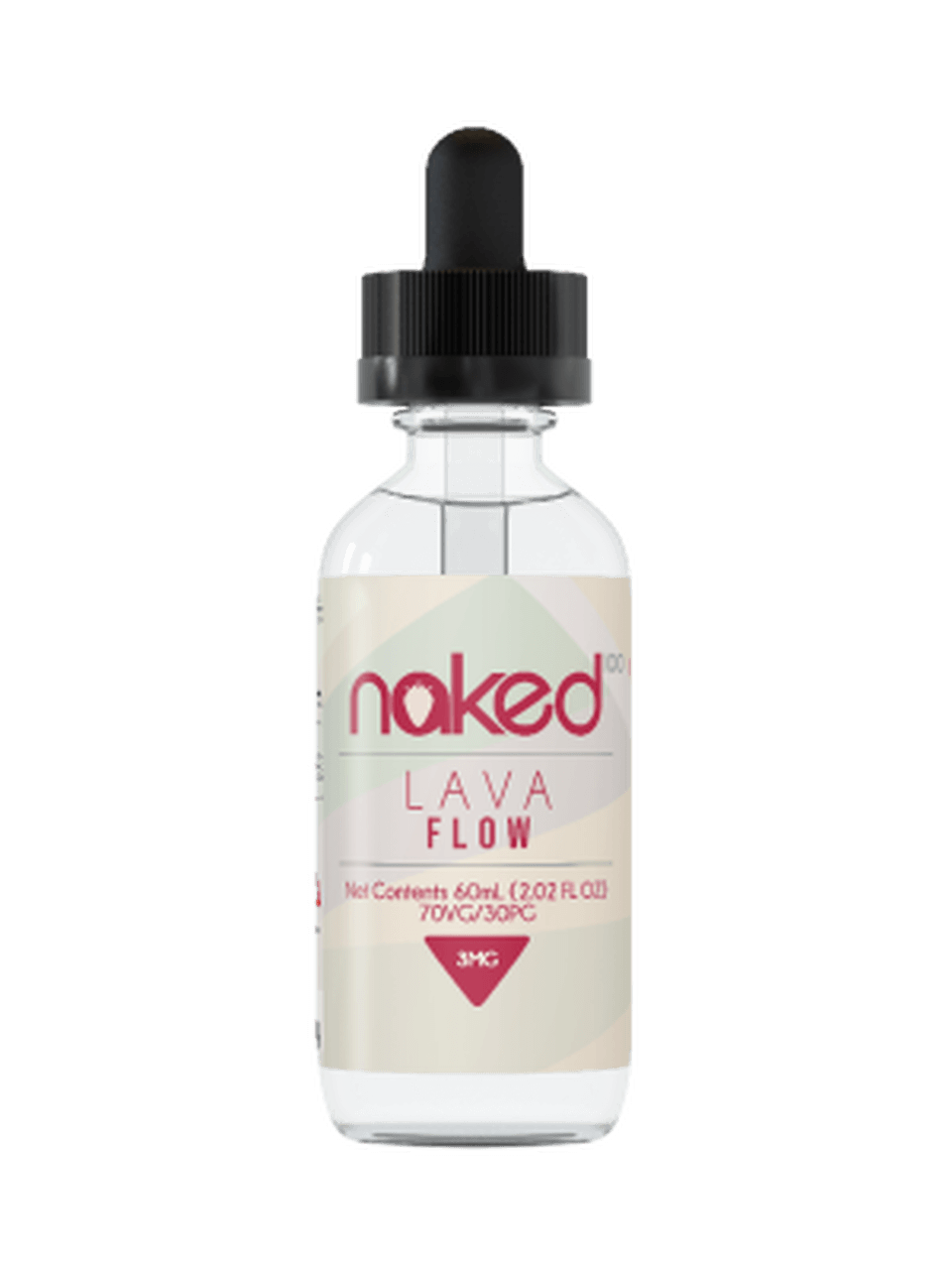 Blue Slushie E-Liquid 100ml by Keep it 100
Blue Slushie by Keep It 100 E-Liquid is a tart and tangy blue raspberry blend with sweet strawberries and ice for frozen fruity concoctions reminiscent of your favorite blue good store drink. Truly a juicy mix of fruit flavors that will keep your day pleasure like no other! On the inhale, the blue raspberry and strawberries make their way around your palate and taste buds, satisfying them both instantly. When you exhale, those juicy flavors intensify, bringing you a sensational fruity goodness.
Blue Slushie vape juice from Keep It 100 E-Liquid arrives with a 100ml chubby gorilla bottle. With a 70 percent vegetable glycerin (VG) and 30 percent propylene glycol (PG) base, you will be able to exhale large and thick vape clouds, while also getting a solid throat hit.If you're looking to beat the summer heat, or are simply looking for a sweet and satisfying vape, look no further than this e-juice today.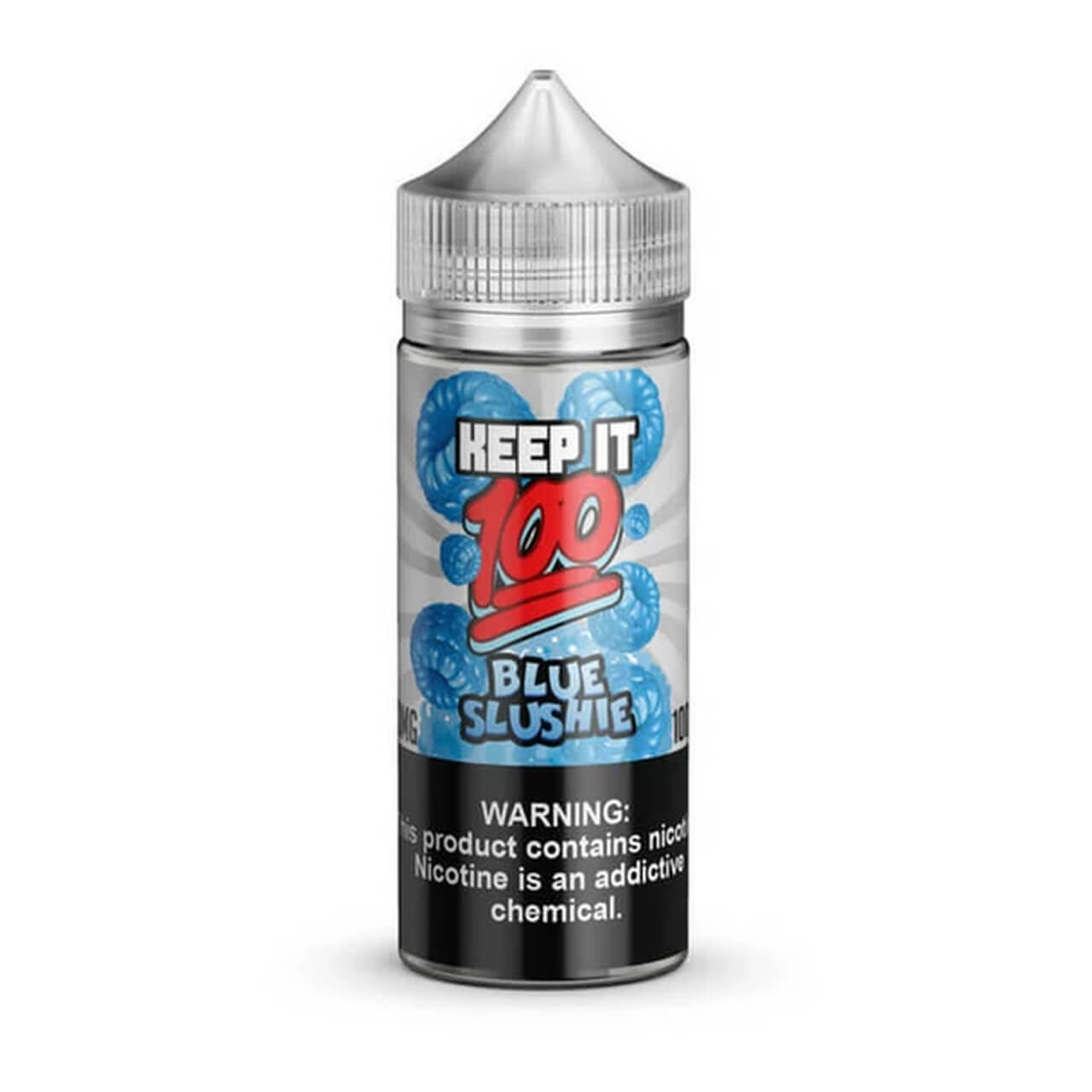 Fuji Apple Strawberry Nectarine E-Juice 60ML by Pachamama
ECigMafia has the best online wholesale products line for all Pachamama vape juice! Fuji Apple Strawberry Nectarine is a delectable blend of juicy red apples, freshly-picked strawberries, and a touch of nectarine
Fuji Apple Strawberry Nectarine E-Juice founded in 2014 in southern California, Charlie's Chalk Dust producers high-quality vapor products currently distributed in over 90 countries around the world. Charlie's is regarded as an industry pioneer, having developed an extensive portfolio of brand styles, flavor profiles, and innovative product formats. Its genuine brand, coupled with unbeaten culture and consistency, has cemented its position among a vast consumer base. With Pachamama, tropical flavors are at the lead. These e-liquids focus on the harmony and balance between fruits, so if you're dreaming of a tropical vacation, this luscious, distinct lineup of e-juices from Charlie's Chalk Dust is just right for you. Escape with Pachamama!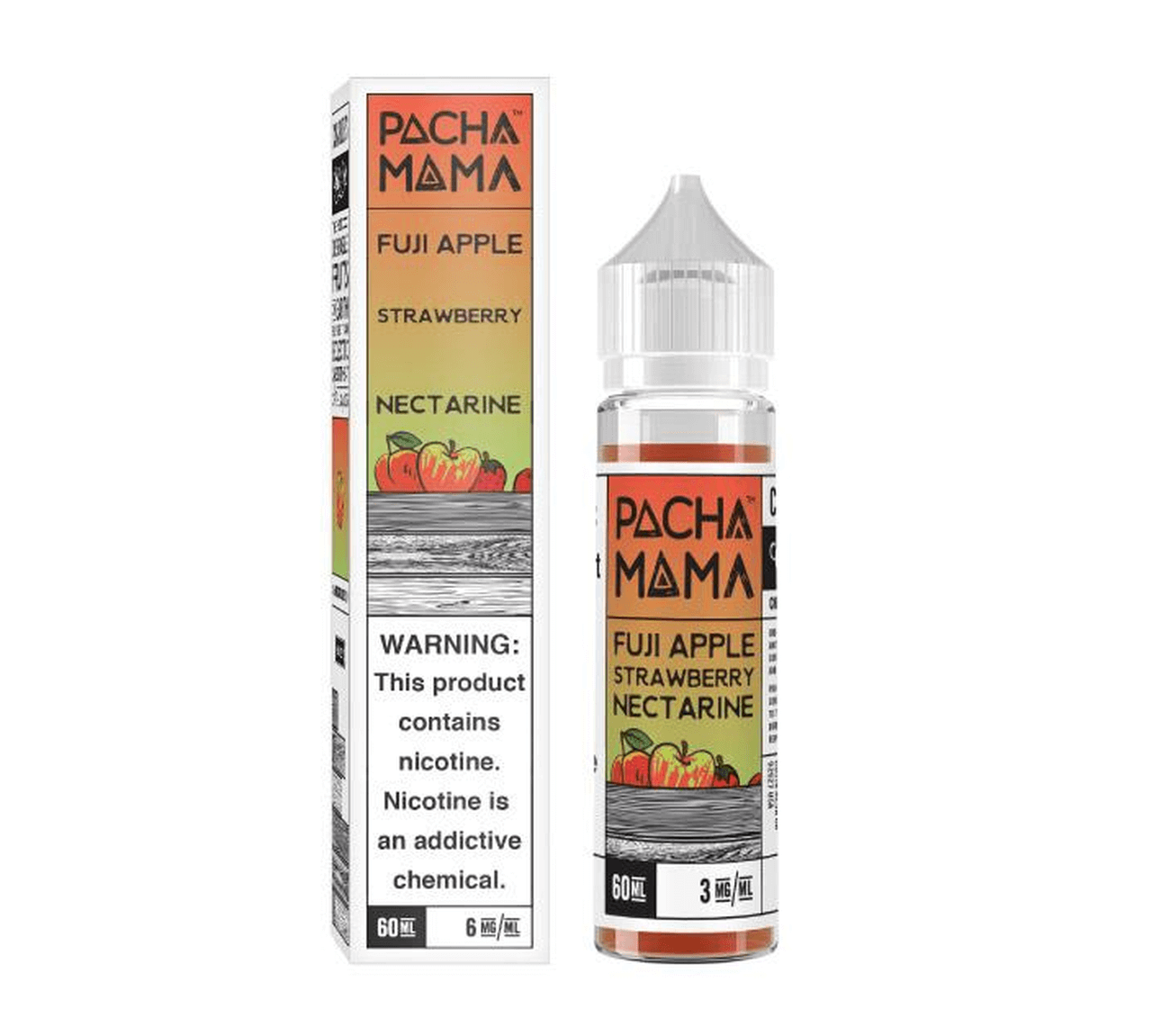 Corn Bread Pudding E-Liquid by Country Clouds
Tired of vaping the same old flavors you've been vaping on for a while? Buy this Country Clouds Cornbread Pudding, It's flavor will remind you of your grandma's best dishes and have you craving more all day without risking all those unneeded fats and carbs.
If you are fond of sweet vapes, you will love this one as the sweet vanilla pudding on top of the crisp cornbread with a hint of sugar sprinkled on top. Country Clouds cornbread pudding is an excellent blend that tastes just like an old southern style dessert. We have the Country Clouds cornbread pudding available in 0mg, 3mg, and 6mg of nicotine and all of the Country Clouds cornbread pudding come in a 70/30 PG/VG ratio making it not too thick but not too thin either so it won't ruin your coils and/or cotton. Country Clouds Cornbread Pudding comes in 100ml bottles.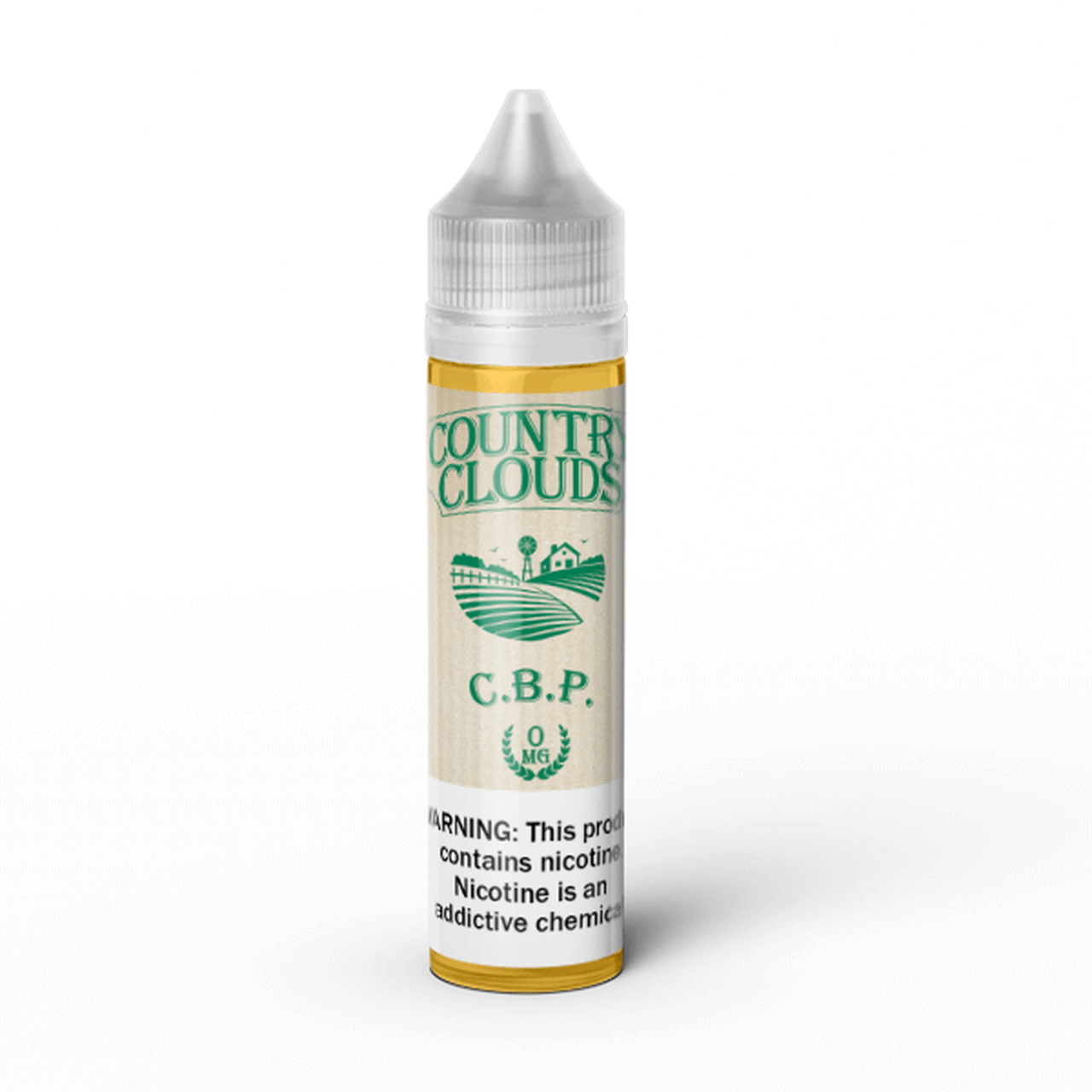 Lemon Tart E-Liquid 60ml by Dinner Lady
Lemon Tart E-Liquid by Dinner Lady is a freshly-made lemon curd pastry dessert with a top layer of melt-in-your-mouth meringue.
Dinner Lady is brought to you from Blackburn England and has made its way across the Atlantic Ocean with four unique flavorful dessert delights. Each flavor is meticulously crafted and tailored to provide the ultimate line up of bakery and cereal-based dessert flavors that will satisfy all your guilty pleasure needs. Dinner Lady has taken the vape industry with storm with premium flavors like Lemon Tart and Strawberry Custard. At ECigMafia, we are glad to carry all of their flavors in value-packed 60ml bottlesr strawberry. All flavors come in an easy-to-use 100ml Chubby Gorilla bottle inside of a flavor themed box.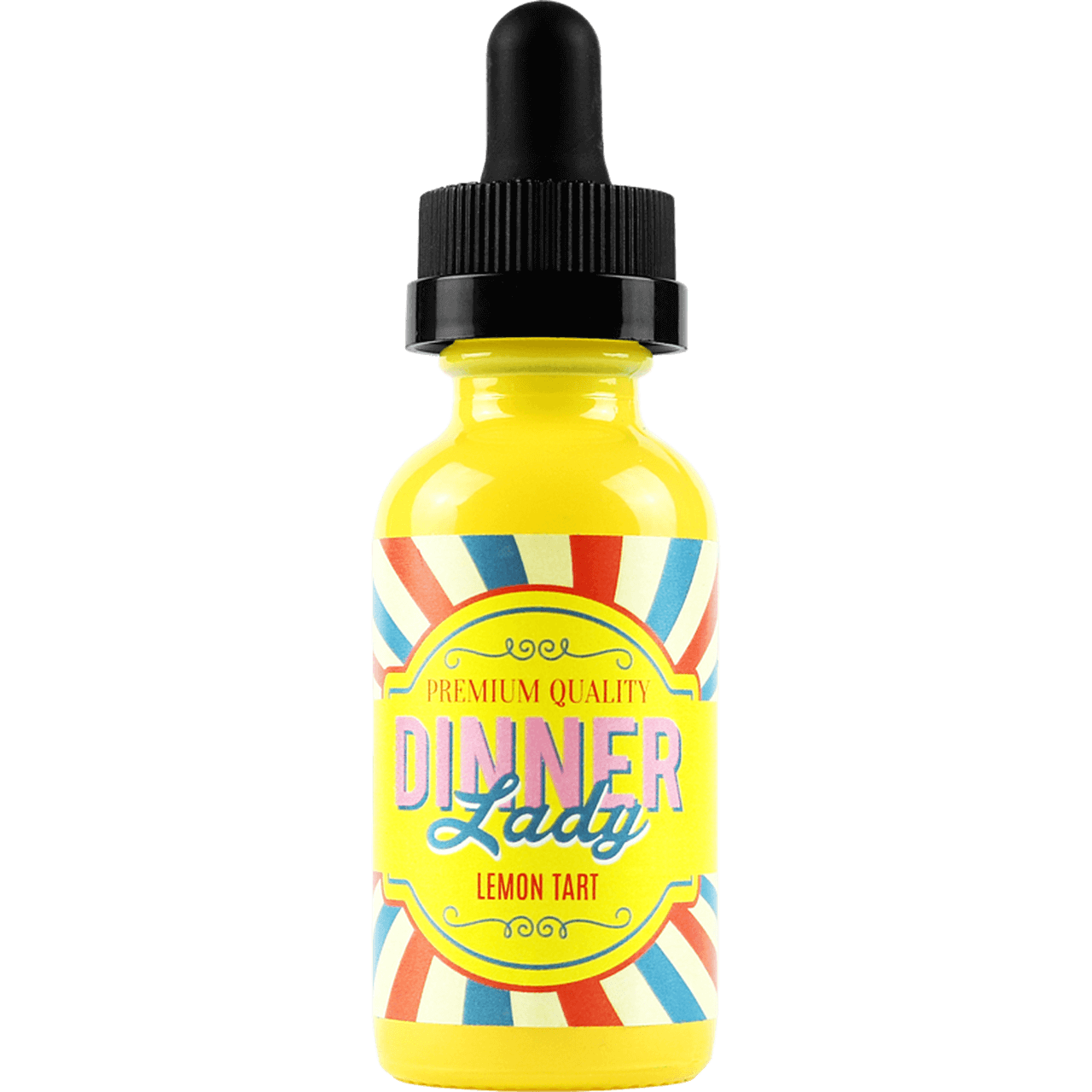 Blueberry Jam E-Liquid 100ml by Jam Monster
Blueberry Jam Monster is one of the brand new flavors you've ever tasted. Prominent Blueberry balanced with creamy butter and toast. Blueberry Jam Monster is a perfect breakfast mix you won't be able to get enough of, even in 100 ml bottles.
Jam Monster Liquids is delivered to you by Fresh Juice Co from Florida. Jam Monster hit the ground running with two mouth-watering breakfast variations mixing a fresh buttery toast with your choice of blueberry jam or strawberry. All flavors come in an easy-to-use 100ml Chubby Gorilla bottle inside of a flavor themed box.
Donkey Kahn E-Liquid 120ml by Humble Juice Co.
Donkey Kahn E-Liquid by Humble Juice Co is a fresh strawberry banana smoothie blend with a touch of dragon fruit
Humble Juice Co is delivered to you from sunny Southern California. Humble Juice Co introduces a robust line-up of flavors with a delicious assortment of profiles including candy, fruit, dessert, breakfast, and much more! Each bottle is impressed by the notion of creating high-quality vape juice at a low-cost price. Through hard work, sourcing the highest quality ingredients, carefully crafting flavors, and rigorous production standards, Humble Juice Co has managed to become one of the best-valued brands in the industry. At ECigMafia we're pleased to carry the entire line up in value-packed 120ml Chubby Gorilla bottles housed in well-designed flavor themed boxes.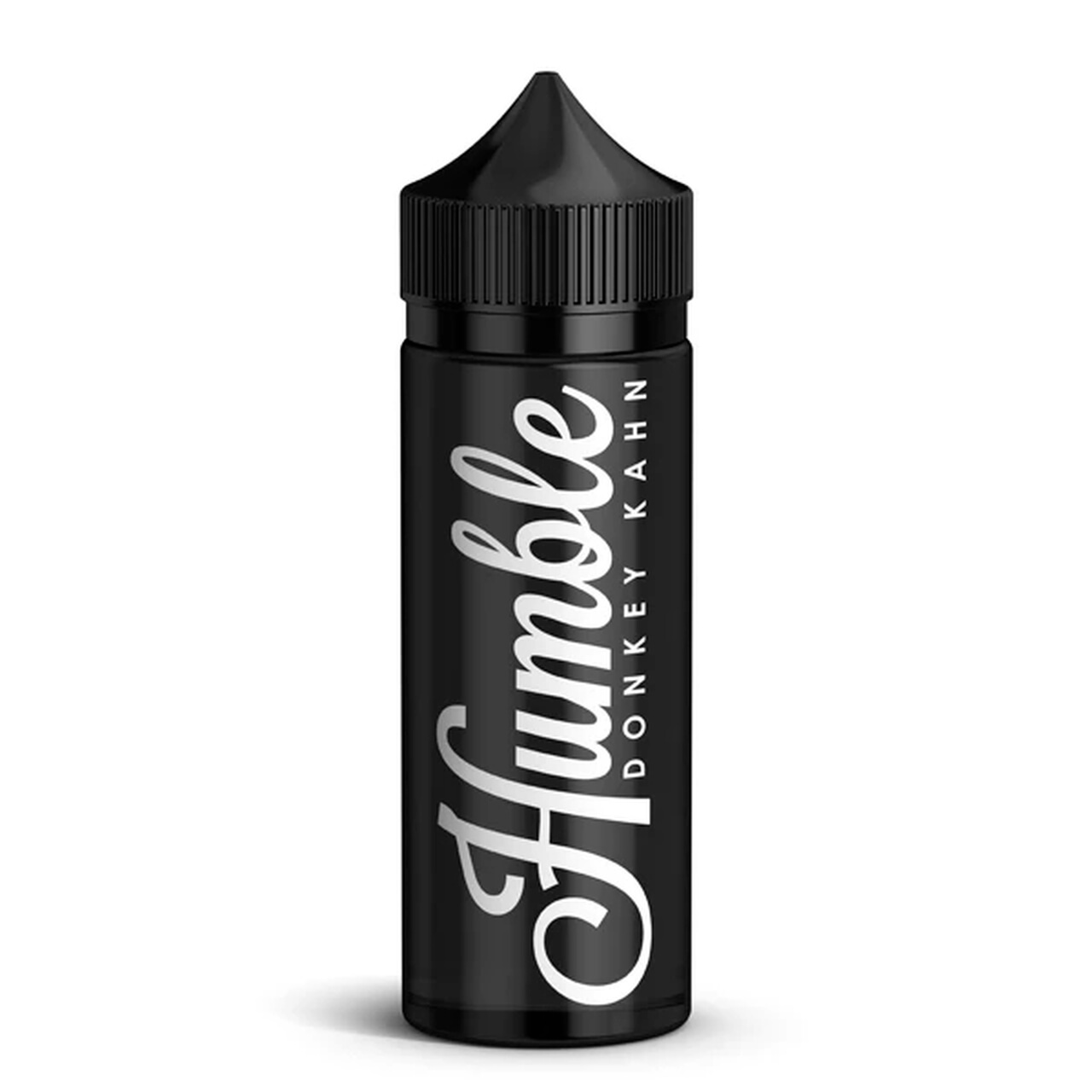 Shamrock Cookie E-Juice 100ML by SadBoy
ECigMafia has the best online wholesale supply for all SadBoy vape juices! Shamrock Cookie E-juice by SadBoy has been one of the most sought-after cookie flavored E-juices in the entire vaping industry. As you inhale the taste of a traditional SadBoy cookie will dance across your taste buds, pleasing them to no extent. This vape juice is everything you've been searching for. As you exhale is when the party starts, the taste of a minty green milkshake will combine with the taste of a cookie-like you've never experienced before. This flavor is something so out of the world that you will feel revitalized with every puff you take. Sink your teeth into soft and chewy flavor as you munch on warm cookies pumped with flavorful custard, courtesy of the SadBoy. Are you drooling yet?
SadBoy E-Liquid hit the vape scene hosting events in the Philadelphia area with a wide variety of vape juice flavors and brands housed under PVS E-Liquid. Highlighted by a cookie themed sweet treat and dessert flavors, they have paired their delicious flavors with extensive social media outreach to amass a large following. Come see why each one of these vape juices are crafted to perfection!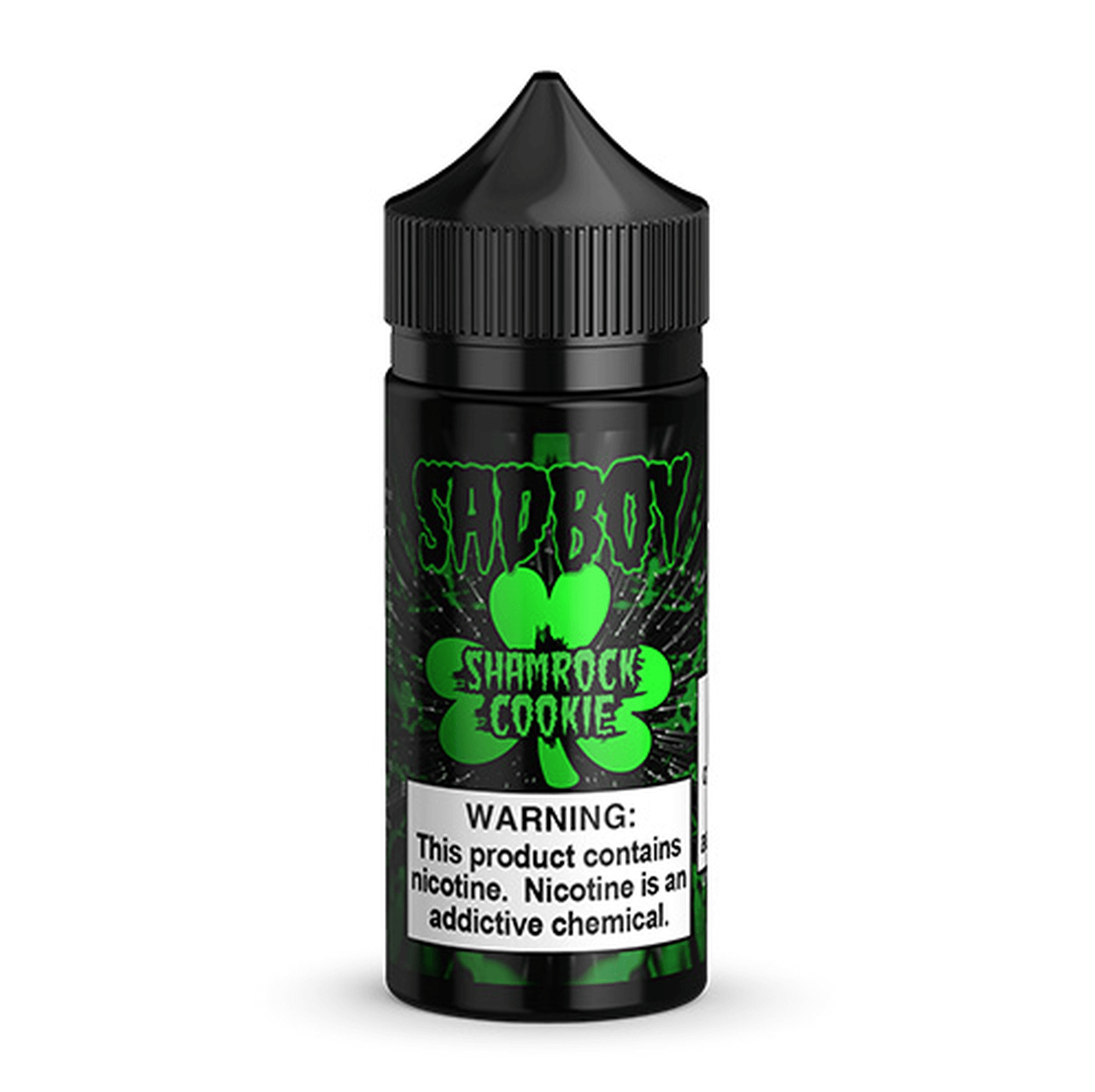 We're put together a list of the most satisfying, tastiest and best e- juices available in 2019 at ECigMafia WARNING: The products offered by ECigMafia.com are intended for use by responsible adult vaporizer users over the age of 21 (or the legal smoking age in your state). Our products contain nicotine, a chemical known to cause birth defects or other reproductive harm. Nicotine is highly addictive and may be habit-forming. Nicotine can be found in E-Liquids and can be dangerous to your health. Please click on the Disclaimer tab for extra warnings and knowledge.