SMOK Nord 4 Review
Dec 8th 2020
Everyone is excited about the latest edition of the highly popular Nord series by SMOK. The SMOK Nord 4 (there was never a Nord 3) is the latest in a line of powerful yet portable vaporizers that included the Nord, Nord 2, and Nord X devices. My regular vape e-tailer E-Cig Mafia was generous enough to send me a pre-launch sample Nord 4 device to use and provide honest, unbiased review to its 100,000 + user base, so here we go.
Aesthetics - 10/10

If there was any vape device capable of looking fabulous and delivering powerful performance, it would be the Nord 4 by SMOK. The device boasts compact dimensions with the option to choose from patterned glossy finish and leather finish. You can choose from 12 different color options in patterned finish and 4 different color options in the leather series. The device sent to me was beautifully crafted in premium quality leather in red, giving it an overall plush feel. Precisely cut power buttons and the large OLED display on the side panel blends seamlessly with the device for a premium look and feel. Overall, the SMOK Nord 4 is lightweight and ergonomically designed. It offers comfortable grip and ease of usage.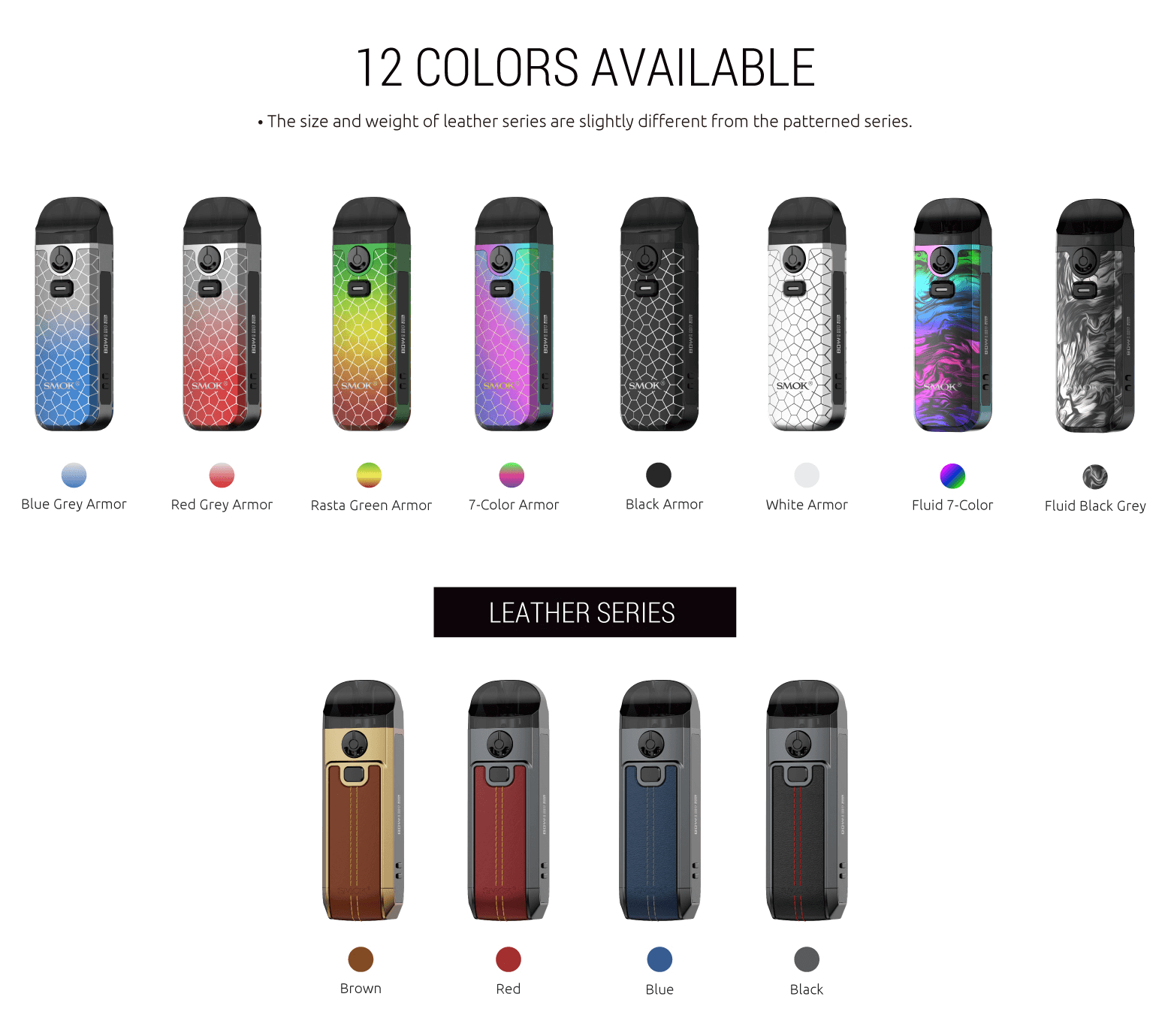 Performance 10/10
You must be thinking I am biased because of the full marks, well I am not. I think the rankings should be given based on all the parameters considering the size and the price of the device. In its range, the SMOK Nord 4 is by far the best vaporizer I have come across. Right from the design to operation, every element speaks of finesse. The device packs in a powerful 2000mAh rechargeable battery that allows anywhere between 6-8 hours of moderate vaping. I vape excessively when I get a new device and still it managed to last a good 6 hours. With up to 80W output wattage, I could blow clouds of dense and flavor rich vapor.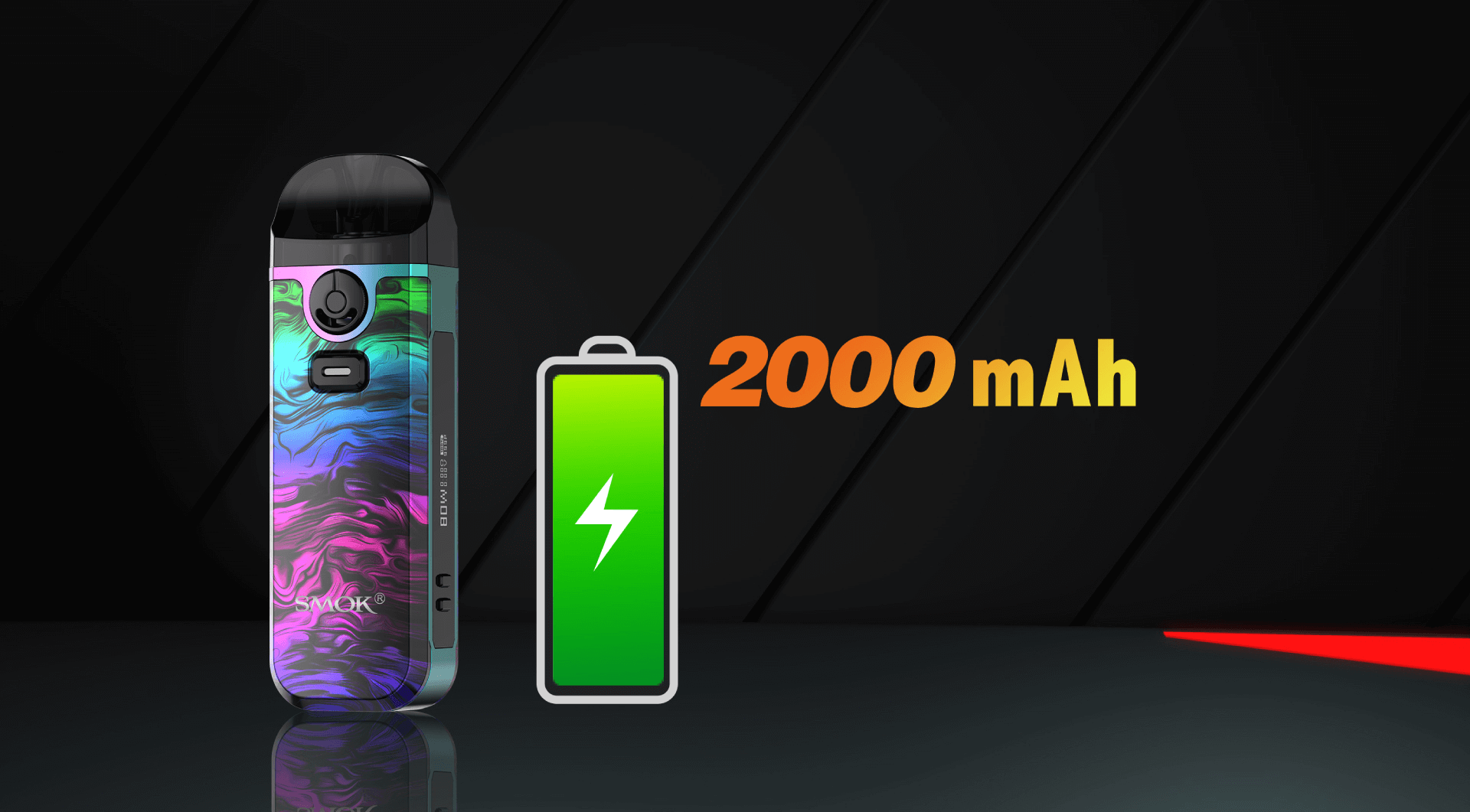 A distinct air-control ring that I swear I have never seen in any vaporizer, blew my mind with its comfortable and precise airflow control. The mouthpiece is contoured to provide smooth vapor flow just like the previous Nord devices. The pod has a capacity to fill 4.5ml of e juice and you can choose from two coils, 0.16ohm for Direct-to-lung vaping and the 0.4ohm coil for mouth-to-lung vaping. I personally prefer MTL so I went with the 0.4ohm coil. The hit was a gentle throat hit and I could feel the aftertaste of the flavor because of how rich it was.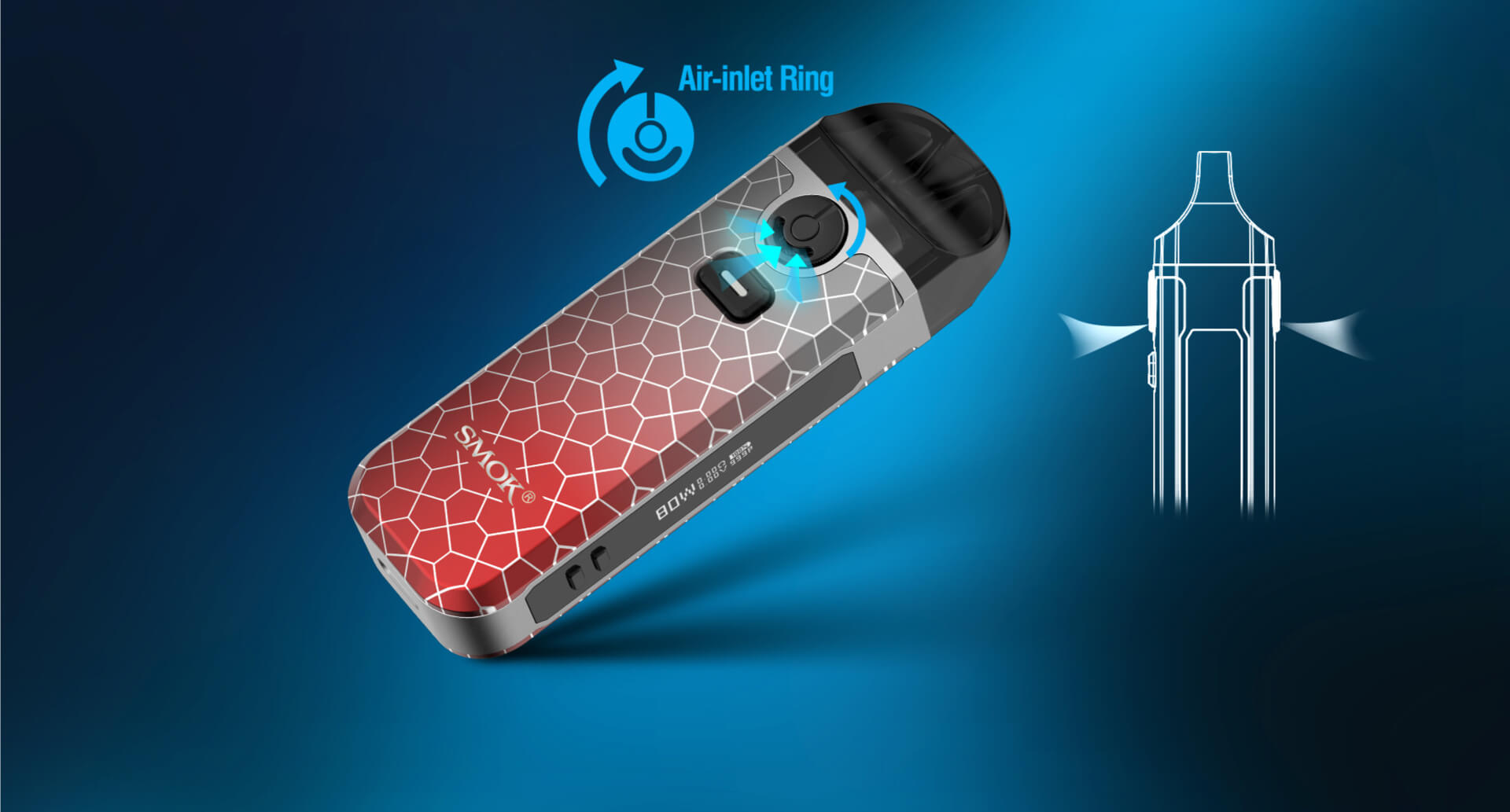 Operating the SMOK Nord 4 is easy. The detachable pod comes with a side-filling mechanism with a rubber stopper to prevent e-liquid spillage. You can recharge the device quickly with the type-C charging port located on the bottom of the device. I have been using the device for the fifth day today and one thing is very clear, with the SMOK Nord 4, you charge less and use more. SMOK Nord 4 is a powerful yet compact vaping device that looks great and performs efficiently. As a recent cigarette quitter, I am always on the lookout for small, pocket-sized devices that can efficiently vape salt nicotine juices. The Nord 4 is perfect with its all day long 2000mAh battery and the massive 4.5ml juice capacity. It fits in my pocket, can be charged in a couple of hours and looks like a collectible that I would love to flaunt.
Package Content
1 x Smok nord 4 Device (2000mAh)
1 x nord 4 RPM 2 Pod (RPM 2 Mesh 0.16Ω Coil Preinstalled) (4.5ml)
1 x nord 4 RPM Pod (RPM Mesh 0.4Ω Coil Preinstalled) (4.5ml)
1 x Type-C Cable
1 x User Manual