Everything You Need To Know About RDL Vaping
Mar 9th 2023
The popularity and terminology of vaping are ceaseless. Especially, if you are a newbie vaper, several vaping aspects must be unspoken to you. RDL vaping is one such subject yet to be discovered by a mass of vapers.
Do you want to know what RDL vaping is? RDL or RDTL vaping is an acronym for Restricted Direct to Lung vaping is a higher level of MTL or Mouth-to-lung vaping specifically designed to provide vapers with an alternative to chasing clouds and hard nicotine kicks simultaneously.
Keep reading the article as we are about to unfold every aspect of RDL vaping that you need to know to enhance your vaporizing experience.
Let's Dive in!
What is RDL Vaping?
As we have already shared with you, RDL vaping lands between MTL vaping ( Mouth-to-lung) and DTL( direct-to-lung) vaping. If you want to transit between MTL to DTL vaping, then it would be a severe challenge for your throat to cope with it. This is where the term RDTL vaping comes in! RDL stands for Restricted Direct to Lung, meaning, it is an intense version of MTL that lets you enjoy high nicotine potency with more vapor production. Significantly, the only difference that differentiates RDL from MTL is the dense cloud of vapors that you can produce.
Likewise, MTL & DTL, the RDL vaping requires specific vaping devices and accessories such as coils or pod cartridges. Since RDL is more likely to be considered as a successor to MTL vaping so evidently, it supports the Pod system or Starter kits. However, when it comes to coils, the RDL devices utilize Sub-ohm coils but those have resistance ranging between 0.6-1.0 ohms. And, is mostly combined with vape Cartridges or Pods that come in a wide array of variety offered by outnumbered brands. When it comes to e-juices, the RDL vaping devices are synonymous with both Nic salts and freebase that contain high nicotine strength and dense cloud-producing ability. Plus, their VG/PG formation is always evenly balanced; 50/50 or uneven; 70/30VG or it can vary a little bit depending on the formulation of the brand.
Perks of RDL Vaping
There are several perks that a vaper can avail of switching onto RDL vaping. Here are the benefits of RDL vaping:
A draw from RDL vaping device offers smooth vapors with hard throat hits, making it an ideal alternative to both DTL and MTL vapes.
With RDL vaping, vapers can wean off their nicotine cravings and fabricate thick milky clouds simultaneously.
In RDL devices, vapers do not require the installation of high voltage batteries, meaning their coils as well as batteries last for a long time.
RDL vaping devices share a similar build as MTL devices, so they require less e-juice to deliver dense milky clouds compared to DTL or Sub-ohm devices.
How to Find an Ideal RDTL Vaping device?
We all know that the vaping market is diversified as a dense forest would be, so it's better to consider a few aspects before going out shopping for your first RDL vape. Here are a few pointers that you should keep in mind before buying an RDL vaping kit:
First of all, it is really important to know your vaping preferences before shopping for any vape because every specific device category is designed to meet different requirements. Therefore, if you want to enjoy a perfect smoking sensation along with dense foggy clouds, then only choose an RDL vaping kit.
Secondly, numerous vape brands offer plenty of varieties of RDL devices. But it's better to go after only brands that are renowned and whose authentic products & accessories are simply available.
Third, choose the Pod system kits( RDTL device) that assure compatibility with RDL coils so that you can meet your preferences ideally.
Fourth, check that the device is synonymous with both freebase and nic salt e-juices.
Lastly, make sure that the device's battery strength and coil resistance meet the benchmarks of RDL vaping.
Top 5 Best RDL Vaping Devices to Buy Right Now
Before moving on to our list of the top 5 vaping devices that come with an RDL Pod, it is important to know that there are a plethora of brands available in the market right now. In this list you will find products from reputed brands only and the list has been created using hundreds of user reviews.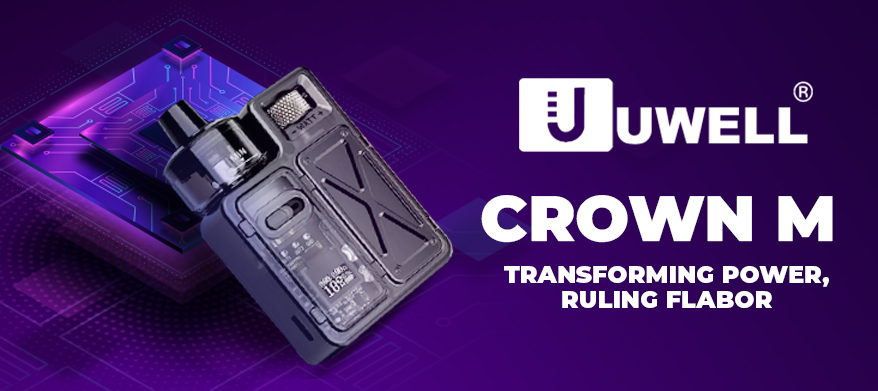 Lately, Uwell unleashed this futuristic Pod Mod Kit, the Crown M featuring a 1000mAh rechargeable battery with a Type-C charging port, allowing you to carry out multiple vaping sessions on a single charge. Plus, it can deliver a massive 35W of power output to enjoy dense milky clouds and hard throat hits from the very first puff. Equipped with a Crown M RDL pod that can fill up to 4 ml and contains varied M twin coils of 0.4/0.8ohm and 0.6ohm resistance, allowing you to explore an intense level of RDL vaping. Made with the finest PCTG materials, the Uwell Crown M Pod features an ergonomic body with a lush design that redefines styling like never before. Comes in various color combinations, the Crown M Pod Mod Kit comes with a 0.42" OLED display to track battery health and other vaping statics. Power-packed with innovative features like an intuitive firing button, Top filling system with a silicone stoppered, and Snap-in for Pod connection & Press Fit for coil installation that enhances your vaping experience ideally.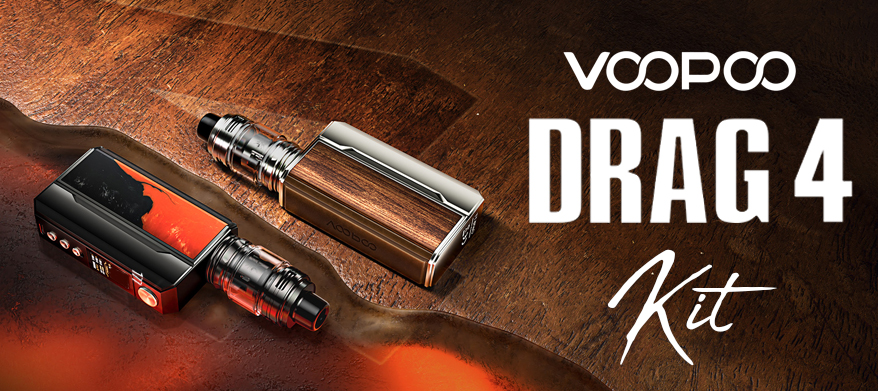 VooPoo presents the Drag 4 Kit, an ideal RDL vaping device that can incorporate a huge 18650 dual battery( Not Included) that tends to fire up a huge 177W of power output for carrying out intense vaping operations. Featuring a stylish & compact body with sleek-curvy designs made up of a perfect combination of Zinc alloys, Wood(Resin), and leather, making it both lightweight & wear resistant at the same time. Synonymous with a UFORCE-L Tank that can fill up to 5.5ml of e-juice supported by a Top Fill System with an advanced threaded connection, offering safe and hassle-free refilling. The Drag 4 vape kit is integrated with dual PnP series coils having 0.15& 0.2ohm resistance, allowing you to explore a whole new world of RDL vaping. Powered by Gene.TT.2.0 chipset to source an in-built TFT display, allowing you to monitor and switch between different vaping modes like VW, TC(Ni200, Ti, SS316, SS430), and ECO. Available in a series of eye-catching colors, making the VooPoo Drag 4 Kit an ideal RDL vaping device.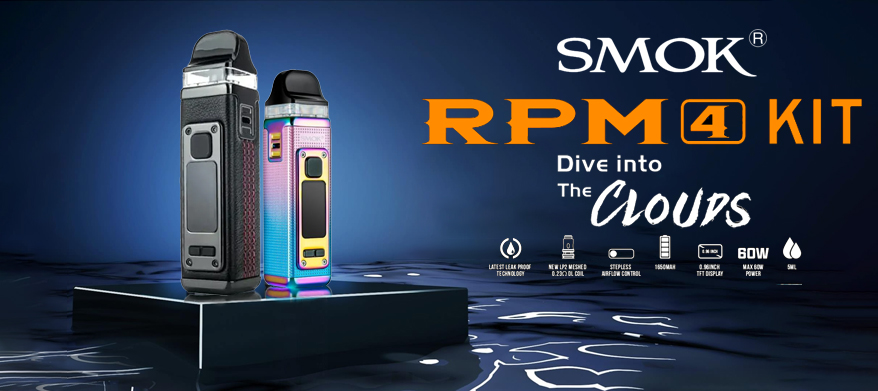 If you are looking for an RDL vaping device that comes with a combo of great functioning and styling, then undoubtedly Smok's RPM 4 Kit is an ideal device for you. Featuring a compact palm-sized body having a 0.96 Inch TFT display to monitor your vaping statics accordingly. Power-packed with 1650 mAh battery supported by a Type-C fast charging port, so that you won't stress out of power outbreaks. Tends to deliver a huge 100W of power output to fabricate dense milky clouds from the very first puff. The RPM 4 Kit comes with two RDL Pods;
RPM Pod and LP2 Pod, featuring two coils; 0.23 ohms and 0.4 ohms so that you can carry out a suitable vaping experience. Comes in plenty of colors, the SMOK RPM 4 Kit offers you a chance to take your RDL vaping to greater heights.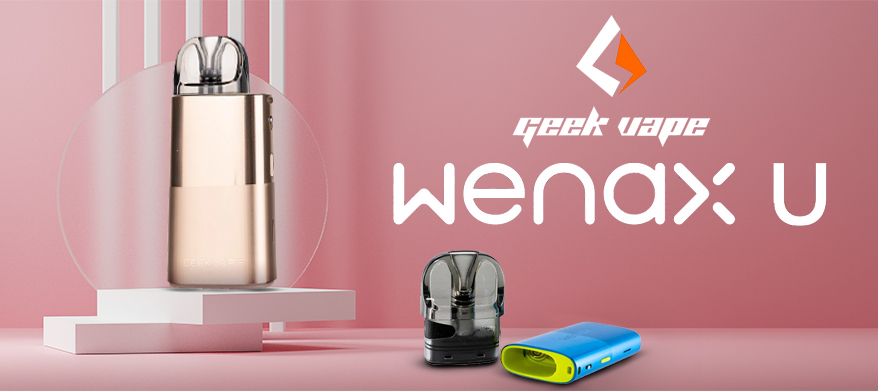 GeekVape's latest Wenax U Pod Kit is undoubtedly a game changer in the field of RDL vaping. Featuring a revolutionary design within a compact & travel-friendly body, housing a 1000mAh rechargeable battery with Type-C fast charging port so that you don't miss out on drawing while having vaping sessions. Preloaded with a 2ml U cartridge having dual coils; 1.1ohm and 0.7ohm, allowing you to enjoy both MTL and RDL vaping experience accordingly. Comes in plenty of color options, the GeekVape Wenax U Pod Kit is specifically designed to facilitate beginner vapers who want to switch to RDL vaping.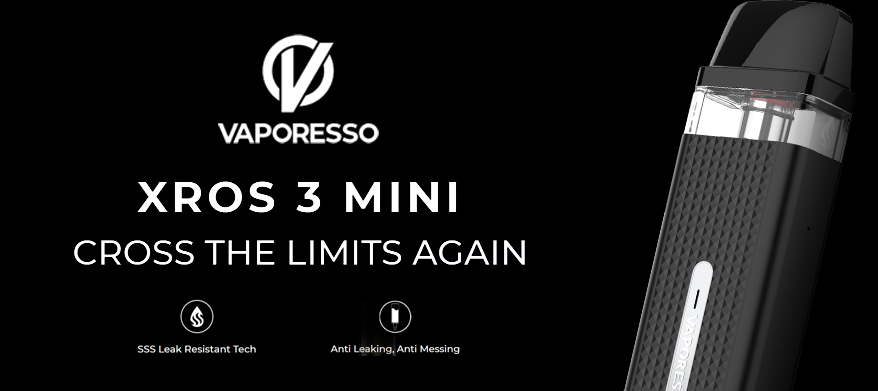 This futuristic vaping kit by Vaporesso is endowed with a 1000mAh rechargeable battery, Xros Pod with a 2ml RDL pod capacity, and a top-filling system for a hassle-free vaping experience. Equipped with a 0.6ohm mesh coil that lets you enjoy a whole new world of RDL vaping. Powered by an Axon chip that prompts a power boosting mode, allowing you to transit your vaping from a low to a higher level with a gentle click. Infused with SSS technology that assures massive vapor and flavor production at the same time. Available in a series of color options, the Vaporesso XROS 3 is undoubtedly a must-buy RDL vaping device power-packed with various innovative features that elevate your vaping to greater heights.